Two, yes TWO of the older boys...
TWO boys over the age of 10...
Of an age that seldom get chosen...
Arrived on that most wonderful page today!
Who would have aged out in MAY 2012...
Has a family - just in time!
Pray that no glitches will hold up the process!
Indeed...
This news is cause for rejoicing...
For praising God...
Two precious boys have just been given a future!
*****
While rejoicing for Samuel and Tyler...
Lets not forget the ones who still wait!!!
Following are three that age out THIS YEAR :(
Duncan
is in the same orphanage as Samuel and Tyler - BUT...
Imagine how sad it will be for him to watch his friends go home with there families...
While he is left behind...
With a hopeless future ahead of him!
He is already 15 years old...
A dossier must be submitted for him by April 15 in order to complete his adoption by his birthday (in the summer)...
He needs a family desperately!!!
He can walk independently when using a walker...
But he will be sent to a mental institution even though he is cognitively normal...
He knows this and struggles with thoughts of his future...
Duncan is afraid no one will want him because he thinks he is not handsome...
He needs someone to show him that he has value...
To love and cherish him!
Please share Duncan's story!
He doesn't have much time!!!
Please read more about Duncan here!
*****
Then there is Laurel!
Many have been advocating for Laurel!!!
She now has $10,000 available to help with her adoption costs!!!
She just needs a family - and FAST!
She will age out in AUGUST 2012 :(
She faces a mental institution...
And that is NO PLACE for a girl like her!
Can you help to save her?
You can read more about Laurel or donate to her fund
HERE
!
*****
She age out in November :(
She has Down Sydrome - but that does not mean she should live in a mental institution!
She is very friendly - and will be a blessing to the family who chooses her!
She also has a $10,000 grant which will be a big help with the adoption costs!
Is she yours?
*****
Duncan, Laurel, and Bernadette are in urgent need of families ASAP
Please share their stories!
*****
In closing, I want to share two more sweet boys...
Maxim and Emmitt...
They are both 14...
Both have Spina Bifida...
Both have already spent years in mental institutions...
They truly need a chance!
Maxim
needs surgery that he cannot receive in his country...
He is said to be very lovable and engaging...
He has even learned a little English...
He has $6,616 in his grant fund!
*****
"He is living in one of the mental institutions, and has been for many years, yet he remains sweet, intelligent, and kind."
Emmitt is one of "MY" special kid...
I long to see HIS face on the
My Family Found Me
page too!
These boys will age out at age 16...
They have less than two years to find families...
Let's hope they don't have to wait till the very last minute...
Or, until it's forever too late...
Please share these precious kids!
The more people hear about them...
The better the chance that one of them will be the Mom or Dad they've been waiting for!
Do check it out and consider linking up a post of your own!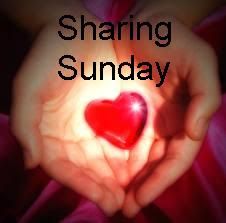 You can read this Sunday's post
here
!