UPDATE November 20, 2011!!!!!!
Genesis has a family now!!!!
They've recently begun the adoption process -- pray it goes quickly so she can get out of the institution fast!
You can read the family's blog
here
!
To donate to her family's adoption fund click
here
!
and I decided to share her story with you too --
so that you can pray for her and maybe help her find her family.
This is sweet Genesis in her baby house orphanage...
She is blind, but she looks like she is having a great time!
The sad thing is -- because of her blindness and her age (she's passed her 4th birday) she has been transferred to an adult mental institution!
Here is the first picture I saw of her after her transfer....
So sad!! Where is her joy?
The next picture does look better thankfully....
.... but how long will her smile last?
She needs outta there fast!
A mental institution is not a place for an intelligent child who happens to be blind!
She needs a Mamma and Papa to love her and believe in her!
She needs to go to school -- she could learn to read braille!
Maybe she could get a loving service dog to help her get around!
There are a lot of happy options for Genesis -- if someone will give her a chance!
Let's save her smile!
How can you help?
First -- pray for her!
Second --
donate
to her adoption fund if you are able. --
at the time of this writing her grant fund has only $47.50 in it:(
Third -- share her story with others!
Fourth -- If you could be her Mama or Papa -- go for it! The biggest blessing will be yours and God will be with you all the way!
Here's is
information
for prospective adoptive parents -- check it out! Maybe you CAN be
Genesis
' Family!
This post is part of the "Forget-Me-Not Friday" Linkup!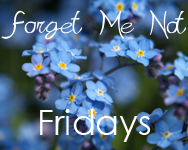 Please Pray for my other sweet kids who are still waiting for their forever families to find them!
Valentine
-- :) Yay Valentine's has a family now (You can visit their blog
here
!) -- their dossier has been submitted and they are waiting to receive a travel date! (Updated 11/20/2011)
Thanks for praying for orphans!