Precious Emmitt...
Today is his "1/2" birthday!
Remember when you were a child how important that "1/2" was?
6 1/2 years old was SOOO much bigger than just being 6!
And nobody better forget it when saying how old you were!
Well at 14 1/2 Emmitt may technically be too old to celebrate "1/2" birthdays...
But in his case we need to notice...
Because his time is running out...
He can't afford for us to wait for his "real" birthday to shout for him!
He has only 18 months till he turns 16...
A birthday most boys look forward to and think will NEVER come...
Because they can't wait to drive the car all by themselves!
But with Emmitt, his 16th birthday is a day to be dreaded...
A day when his fate is sealed...
A day when his life sentence to a mental institution is confirmed and finalized...
His hope of escape will be gone...
Forever and FOREVER in bed...
No education...
No Mom and Dad...
No brothers and sisters...
No looking forward to marriage and a family of his own someday...
No job...
No hobbies...
Nothing to do...
Emmitt has already been living in an institution for years...
Many boring days have already been spent in bed...
But at this time there is still a small hope of escape!
If only he can be adopted by his 16th birthday...
He can be free!
He can have a life outside the institution...
And a family to call his own...
Mom, Dad, brothers, sisters...
Education...
The opportunity to learn...
To enjoy a hobby...
To have a job...
To receive therapy to maximize his physical abilities...
If only he can have that chance!
The thing is, Emmitt cannot shout for himself...
He cannot blog, twitter or shout on facebook...
He cannot speak on the radio or TV...
He can't call every name in the phonebook...
Or put his name and picture in the newspaper...
He is isolated in an institution...
With no chance to speak for himself!
He needs us to shout for him...
To spread the word of his great need...
To find his family for him before it is too late!
The clock is ticking...
The months (and years) are passing by...
Emmitt has just 18 months of hope...
Please help me shout for him!
He MUST be saved!
His life matters...
Please share!
His family MUST be out there somewhere!
You can read more posts about Emmitt at the blogs below!
*****
A couple of families met Emmitt some time ago and begged for someone to save him! You can read what one of them said about his sweet personality in his profile
HERE
!
And if there is even a remote possibility that he could be your son...
Please read about how to adopt
HERE
!
Reece's Rainbow has a grant fund set up for Emmitt to help with his adoption costs.
Donations may be made to his fund by following
this link
and they are even tax deductible in the US!
Currently he has $1705.50 in his fund...
If we can get him to $2500 he will be listed on the page of children with large grants which gives him more visibility with families looking for their child!
Prayers and shares are important ways nearly everyone can help!
Just linked this post up to Jane's Forget-Me-Not Friday link-up!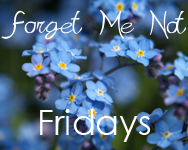 Do you have a post you'd like to share?