Yet I don't often see their pictures in advocacy posts...
So often passed over...
Indeed I've passed them over too.
Mental delay...
Both of their profile's mention that there is no known reason for their delay...
Plus the scary words of additional regression as a result of their difficult life in the institution...
It's so easy to assume they couldn't amount to much...
Couldn't learn...
Hopeless cases...
BUT...
Have we given them a chance?
Alisha is 9 years old...
9 long years without a Mom or Dad...
9 years without love and stimulation or the opportunity to learn...
What would we be like if we were isolated for 9 years with no opportunity for growth and learning?
Would love make a difference?
Surely it would help!
She may never be a doctor or a lawyer...
But she could feel her Mama's hug...
She may never be an A+ student...
But she could surely learn something!
A whole new world would open to her!
What a blessing after years and years of deprivation!
And while we cannot predict the level of development she may reach...
She may just surprise us by surpassing our expectations!
Kiersten is 12 years old...
Thankfully we have a more recent picture of her (2012)...
Which gave her a little more visibility as her picture was shared...
Be she still looks like she's about given up...
12 years of deprivation...
12 years of hopelessness...
Where is a Mama to giver her a hug?
Where is a Papa to protect her and let her know she will never be alone and defenseless again?
These girls need a chance to show the world the difference love can make!
Can you see them with their hair grown out and fixed up pretty?
Can you see them sitting with Daddy and listening to a story?
Can you see them on the swing at the park with the breeze blowing through their hair?
Can you see a light in their eyes and a smile on their face?
Can you give them a chance for love by sharing their pictures?
Maybe, just maybe...
Their Mama might see it and know they are hers...
Their Daddy might see their plight and have his protective instincts stirred up to save his little girls...
Please give them a chance!
To see their profiles or donate to their adoption funds click on their names below!
Can you help?
*****
It's Forget-Me-Not Friday!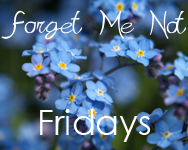 And
Jane
is hosting another great linkup!
Feel free to link up your own advocacy post below!