I had a different post in mind for sharing Sunday...
But then I saw this sweet girl...
And her sad story...
And I just had to tell you about her!
Because of her premature birth she had vision problems...
She and her twin sister were placed in an orphanage together when they were newborns...
They stayed there for some time...
Then their aunt took them to live with her.
Unfortunately Carissa did not receive necessary medical care and lost what vision she had.
After staying with their aunt for 3 years the girls were placed in an orphanage again (when they were 6 years old).
At some point the girls were separated...
Because Carissa is blind she had to go to a different orphanage than her sister ...
Her sister has since been adopted....
Poor Carissa was so lonely....
She lost the one person who had been with her her whole life...
She was in shock at the drastic changes in her life and regressed significantly...

The internat staff thought she was unable to talk or move...
From her profile...
"Before going to the internat she was walking by the hand, reacted to outside world and recognised people. Not only did she talk, but she was singing! Now she had no motivation to sing, to move, to talk. The girl refused food. During four months in internat she literally become a skeleton."

From a happy, singing girl to a SKELETON!

Too heartbroken and depressed to eat!

Poor, poor child!
Carissa has since been taken to a city for medical help and has improved to the point of sitting up and eating some...
But she cannot walk because of weakness...



Sweet Carissa...
Desperately needs a family to love her...
To make her their own...
To heal her broken heart...
And restore her joy...
So she will have the heart to sing again!


Please pray for Carissa and share her story!
You can read more about Carissa
HERE
!
*****
Update!
New picture of Carissa!
Doesn't she look lonely?
She is now able to have her own grant fund at Reece's Rainbow!
So far it has $24 in it...
Can you help it grow?
Do check it out and consider linking up a post of your own!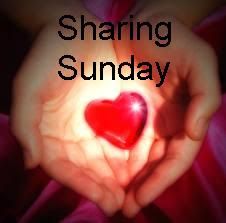 You can read this Sunday's post
here
!