Some children and babies seem...
To have a double dose of cuteness!
Adam
Handsome!
London
And smiley!
Felix
Tabitha
Ted
Dressed up sweet!
Annalisa
Joanie
Cute little mannerisms...
Dominick
Those chubby baby cheeks...
Penelope
Gorgeous eyes!
Beckett
And just plain super cuteness!
Hudson
Ivan
They're almost irresistible!
Thad
Lorraine
Angie
But sometimes that cuteness though still there...
Hides underneath some terrible things that should never NEVER be!
Sometimes you still see glimpses of the cuteness peaking out...
And other times that cuteness hides and scarcely can be seen...
'Cause the dreadful things the kids have faced...
Have buried it so deep!
Meet just a few of the sad little faces of those who've experienced these terrible things...
And suffered so SO much :(
Malnutrition...
Donavan
Institutionalization...
Daniel
Lack of medical care...
Gisselle
Shear neglect...
Nathan
Being caged up for years!
Gabrielle
And a frightful lack of love!
Ekaterina
The sparkles in their eyes have gone :(
Dennis
before and after :(
They've lost the heart to smile...
Maxim
before and after :(
Fingers and face can become red and raw when no one cares for you :(
Reagan
Oh doesn't anyone care about us?
Bartholemew
The hurt has been so deep!
Seth
Oh please don't lose all hope for us!
Daniel
If we could just experience at last...
Gisselle
The life that we've been missing!
Nathan
Enough food to eat and medical care...
Donavan
And time outside our beds!
Gabrielle
And most of all we need some love so we can grow and shine!
Reagan
Please, please don't forget our plight!
Ekaterina
And please consider if perhaps...
Even one of us could be your child!
Seth
Or share our plight and help us find the Mom and Dad for us...
Maxim
And see what love can do!
Dennis
- Our smiles just might come back!
*****
And don't forget that some of us whose cuteness is not yet hidden...
Felix - HELP - My transfer is imminent!
Face transfer to a dreadful place...
R.J. I will soon be transferred - save me soon!
Where our cuteness is in great danger...
Nannette - My transfer is IMMINENT!
Of hiding far away :(
Arthur - I face transfer soon though I'm only 4 years old :(
Please save us before it's too late!
Janna - I'm already in a laying down room - and facing transfer too :(
Please pray and share...
And if you can...
Put a little money in our grants!
And just in case that you just might be...
The Mom or Dad for even one of us...
We'll share this link with you!
Click HERE to learn more about how to adopt!
To read more about us or donate to our funds just click our names under our pictures!
You CAN make a difference!
Felix
Please try!
Ekaterina
Our very lives depend on it!
*****
But there is some good news!
Emmitt will be on the angel tree this year!
Thanks so much to those who voted for him!
And...
Victoria's bag-a-thon auction is still going on!
Please check it out HERE!
Auction ends Oct. 14, 2012 - so check it out soon!
*****
This post is part of the
Forget-Me-Not Friday link-up
hosted by Jane!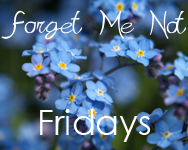 Please check out
Jane's post
HERE!
And consider adding a post of your own to the link-up!