Two pictures...
Look at them closely...
Do you see any similarities?
The same wallpaper...
The same pipe in the background...
The same little beds...
Both children have shaved heads...
They both can use their hands...
But neither can walk...
What you can't tell from the pictures...
Both are waiting for families...
Both have been transferred from their baby house to a mental institution...
Both were born in December 2002 - only 4 days apart!
Victoria was born on December 12 and Colin on December 16...
They could almost be twins!
They will be 10 years old in December this year...
But they don't have a family to celebrate with :(
*****
Now look again...
What differences do you see?
He has a blank expression on his face...
A bored and lonely look...
Hopeless eyes...
No smile...
It gives you the impression that he knows he is not loved...
He knows that no one cares...
He thinks he will never be noticed, wanted or loved so why should he smile?

(I wish he had a better picture - it is possible they just caught him at the wrong moment! I'd love to see him smile!)
With a bright cheerful smile!
Happy eyes...
There is even sunshine on the wall behind her!
She looks like she has hope and happiness despite her life in a mental institution!
How important do you suppose the differences in these pictures are?
How much difference does a smile make?
Is there a difference in the amount of advocacy each child receives?
Does one receive more notice than the other?
Does one have a better chance of being chosen by a prospective family?
Is there a difference in the number of donations to these children's adoption grant funds?
If there is a difference...
How big would you guess it to be?
Take a look...
Colin has $35 in his fund...
Victoria has $3,500.10!!!!
That is a ONE HUNDRED fold difference in funds!
I am SO HAPPY for Victoria...
But sad for Colin...
Who will notice him?
Who will look into his eyes and tell him...
Son, you are valuable and precious!
There IS hope for you!
You CAN smile again!
There IS a life outside your bed!
I KNOW your family is out there...
And I will help them find you!
Colin NEEDS our voice!
He is in SERIOUS danger of being overlooked!
Of being lost in a mental institution FOREVER....
Of spending day after hopeless day staring at the four walls...
With each passing day confirming to him...
THE LIE...
That he is not special...
That his life doesn't matter...
That he has no value :(
Please NOTICE Colin!
IMAGINE the difference if he just had a family!
Can you see him with a beautiful smile...
With hope in his eyes...
When he knows he is loved and will be valued forever?
Look into his eyes...
Imagine his life now...
Tell him you will do at least ONE thing for him today to show that he DOES have value!
ONE thing to make a difference in his life...
ONE thing to give him HOPE of being seen and chosen!
You don't have to be wealthy to make a difference!
Even small donations help his fund to grow...
If many of us give a little...
His fund really CAN grow a lot!
You can share his story for FREE on Facebook, Twitter, or your blog or e-mail...
If he can just get exposure...
If his face can be seen by many...
Maybe one of them will be his Mom or Dad!
And please pray, Pray, PRAY!
God can make the biggest difference!
Pray He will draw the attention of Colin's Mom and Dad to his picture...
That they will see his great need and KNOW that he is their son!
Pray they will have courage to step out and claim him as their own!
Is God tugging at your heart?
Is it even remotely possible that Colin could be your son?
Could you be the one to put a smile on his face...
The one privileged to watch him blossom and grow...
The one that lets him know he is of great value...
And will be loved and cherished forever in your heart?
If there is even a chance he could be yours...
Please click this link to learn more about adoption!
Even if you can't be Colin's Mom or Dad...
Please know that no effort is too small to make a difference!
God can take our little efforts and use them to create a miracle for Colin!
Won't you do One thing today for Colin?
Together we can make a difference!
Please pray and share!
You can read more about Colin or make a tax-deductible donation to his adoption fund
HERE
.
If you do donate to Colin by Oct. 31, you will be eligible to enter a toy giveaway hosted by Jenny...
If you would like to be entered, be sure to let her know you donated by commenting on
her blog HERE!
She has the lofty goal of getting as many of the waiting children aged 6 or older to $100 in their grant funds by Oct. 31 - and time is running out!
*****
Despite her Beautiful smile...
And $3,500 grant fund...
Victoria
is still waiting for a family :(
Please notice her too!

What joy she could bring to a family!
You can read more about Victoria
HERE
*****
And dear
Emmitt
has only FIFTEEN months to find a family :(
He MUST find a family before his 16th birthday or it will be too late :(
He needs out of those bars!
Can you spread the word?
You can read more about Emmitt
HERE
.
*****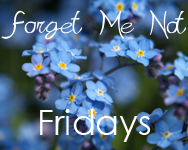 You can visit her post this week
HERE
and see a picture of the Rainbow Runners who just completed a half marathon for orphans!
Have an advocacy post you'd like to share?

You can add it to this link-up too!