Have you ever wondered...


Harriet
What it would be like to live behind bars?
Stacy
Would you make the best of it by smiling like me?
Maelie
What thoughts would go through your mind?
Richie
Would you wonder what you could possibly have done...
To end up being there?
Alden
To be behind bars as a baby at nap time is not so terribly bad....
But we're awake now!
Caleb
and
Charity
And so ready to get OUT!
Patrick
If I could just get out and explore...
Orson
My life would be SOOO much more interesting!
Cole
and
Beckett
Elvis
Bars or the stroller are neither one good...

I just want to be free!


Please show me that you care...

I LONG to get out of here!
Tina
Being in bed all alone is so lonely!
I'm sorry to get angry - But it's just not fair!

I've done nothing to deserve this life!


My room is FULL of bars!
Please notice me!

I spend ALL my time in bed :(


I've been here so long I've nearly given up hope of ever being free!
Gabrielle
I smiled when I was little - despite my bars...
But now I'm losing hope!
Denis

Being in bed is so lonely...


Zoey
Will I have to lie behind bars for my WHOLE life?
I'm not sure how long I can live like this...
I'm so sick and hungry and sad...
How old must I be before they let me out?
Emmitt
Please don't forget us...
Seth
We're innocent - but we spend WAY too much time behind bars!
Bartholemew
Some of us get to get out sometimes...
For at least a little while!
Stacy
But others of us almost NEVER get that chance...
It's sure time for that to change!
Can you help us?
To start, read more about us by clicking on our names...
Carlton
- (He's super smart and facing transfer - HELP!)
Then pray, donate, or adopt!
And please consider sharing the story of our plight!
Please help find Moms and Dads for us so we can be set free!
*****
You can learn more about adoption here:
http://reecesrainbow.org/new-family/international-adoption-process
*****
Along with all the others they deserve to be set free!
*****
I've added this post to the Forget-Me-Not Friday link-up hosted by
Jane
!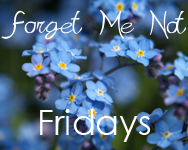 Her post is excellent!
http://flightplatform.blogspot.com/2012/09/forget-me-not-friday-i-saw-you.html
I hope you can check it out!
Please consider linking up a post of your own!
It's a great way to spread the word about these deserving children!