Has been "losing" a lot in life...

(Through no fault of his own of course!)

First he lost his Mom and Dad!
Perhaps they were poor and couldn't afford to pay for treatment for his medical needs...
Perhaps they had to work and had no one willing to help them care for a special needs boy...
Likely they were told he wouldn't amount to much...
That he would be a burden...
Perhaps they would be ostracized if they kept a child with a disability...
Perhaps they were told the state orphanage could provide better care for him...
Whatever the case...
Arnold was the loser!
He lost his Mom and Dad...
The most important people in the life of a child!
Instead of one on one care...
He went to an orphanage where he had to share the few caregiver's time with many other kids.
Instead of story time and being rocked to sleep he probably was left alone in a crib...
Instead of helping Mom or Dad build block towers and then gleefully knocking them down...
He probably spent hours in a playpen with other kids but few toys.
Thankfully sweet Arnold had one thing going for him!
He was listed for adoption...
If only a family would choose him!
But sadly he didn't feel much like smiling when they took his picture :(
Perhaps it was time to eat and they made him wait till he got his picture taken...
Or maybe he wasn't feeling well...
Whatever the case the camera missed his smile :(
Would he be able to catch a family's attention without a smile?
Apparently not...
'Cause he's still waiting :(
Then, oh joy...
Another chance came!
Arnold was chosen as one of 11 candidates for the Angel Tree from his age group!
Would he be voted into 1st or 2nd place...
Or be chosen for 3rd place?
Would he get a spot on the angel tree?
No, sadly sweet Arnold not only lost...
But he had the LOWEST number of votes in his category!
Only 10 votes :(
But every one of those votes meant somebody SAW his potential...
SAW that he was special!
And in fairness...
NO ONE voting wanted him to lose!
The deepest desire of all the voters is families for ALL the children...
But with only one vote possible...
We can't vote for them all :(
At least being in the running he was seen by many voters!
And though he lost out on angel tree publicity...
We can still shout for him!
Thankfully we now have a new (and happier!) picture of him!
He looks so much more grown up!
He'll turn 7 years old in December.
That's 7 years too many to wait for a family!
But what's even worse than a 7 year wait are these terrible words from his profile...
URGENT: FACING IMMINENT TRANSFER to the INSTITUTION
Now that would be a TERRIBLE loss for him!
Does this boy look like institution material?
Does he look like he should spend his days in a mental institution sitting on a bench with nothing to do?
Does he look like he should spend his days listening to the moans and groans of men and boys who are bored out of their minds...
Who hit themselves and rock back and forth all day to try to get at least some stimulation in their bleak and hopeless world?
Can you see Arnold there?
That so should NOT be his future!
He should be in school learning to read and write...
He should be at home playing legos with his brother...
He should have a chance to fly kites with his Dad or visit the zoo...
He should have therapy to help him maximize his physical abilities...
He should have the security of knowing that he is forever loved by his very OWN Mom and Dad!
Will he lose again?
Will he go to a frightful institution for life?
Or will he finally be chosen by a Mom and Dad?
Will he win at last?
His special need is weakness or paralysis in his legs (perhaps from cerebral palsy or spina bifida)...
His arms appear to be unaffected...
Perhaps with therapy he could learn to walk...
Or he might have to use a wheelchair...
Either way he could live a very happy and productive life if he just had a chance!
It is time for sweet Arnold to win!
Perhaps he could be your son, or the son of someone you know!
Please consider sharing his story!
You can read Arnold's Reece's Rainbow profile or donate to his adoption grant fund
HERE
.
You can learn more about the adoption process at the link below:
http://reecesrainbow.org/new-family/international-adoption-process
Arnold is NOT loser material - he just needs a chance to shine!
It is SOOO time for this boy to WIN!!!
Please consider
Arnold
!
*****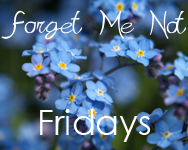 Yes, I'm a day late :(
Please check out
Jane's post
with NEW pictures of Bobby...
And consider adding a post of your own to the link-up!