Isn't he darling?
Silas
is waiting in an institution...
Waiting for a family!
When will his turn come?
*****
BUT NOT FOR LONG!
The giveaway ends May 1st!
Many great prizes are waiting...
Hurry and take part...
You have a good chance of winning something since not many have taken part yet...
His fund started at $11...
It is now at $184...
Can you help it grow?
Even if you can't donate now...
Can you share the giveaway on your blog, facebook, or twitter?
Can you help other's see Silas' beautiful face...
And let them know about the giveaway?
And don't forget to leave her a comment letting her know you donated or shared!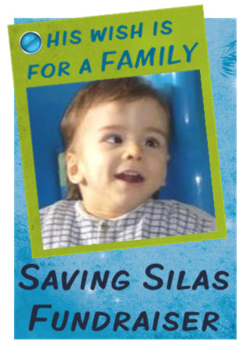 PS...
You can see 3 NEW PICTURES of Silas
HERE!
They were taken in 2011.